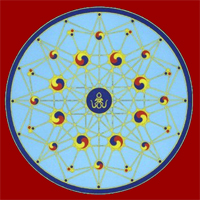 The Dzogchen Community is formed by those who are interested in Dzogchen teachings. The Community centres are organised into Gars (Tib. gathering places)- large regional centres, and local Lings (Tib. islands), which together form a symbolic mandala. Thus, the Gar in Western Europe is Merigar in Italy, and some of the Lings are Kunselling in the UK or Paldenling in Poland.
The Community in Ireland
The members of the Community in Ireland are based in Dublin, Limerick, Galway and Cork, where they locally organise their community events and practice. Please feel free to contact us about the nearest Community hub.
Gars